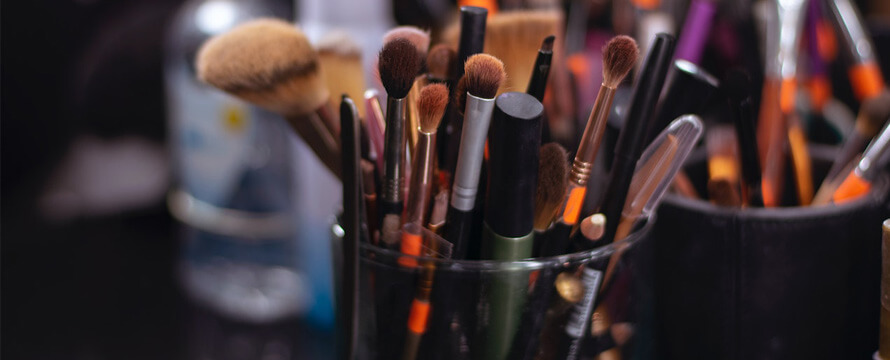 Everyone loves a good makeup brush. A great makeup brush feels like an extension of your hand, allowing you to focus on technique and not on the stress of trying to get every hair in place. Finding the right vendor is key to keeping your brushes in stock. Quality, cost, and reliability are all important factors when choosing the right vendor for your needs. If you're looking for the best makeup brush vendors, this insider guide will help you find them quickly and efficiently.
No kidding when we say that makeup brushes can be your best friend. They are the secret weapon to getting a perfect look every time. Whether you're a pro or just starting out, having the right tools is essential for success. And trust us, these little guys can make all the difference! After all, the right brush makes it much easier to get precisely the look you want, whether that involves smoky eyes and winged liner or something more subtle.
Purpose Of A Face Makeup Brush
The function of all makeup brushes is to help achieve a flawless, even-toned look. In particular, face makeup brushes help you apply your makeup more evenly and with greater ease. Face brushes come in different shapes and sizes, each designed to fit a specific area of the face and provide you with the right amount of coverage. When it comes to choosing the right brush, the first thing you need to figure out is where you're going to use it – the eye area, cheeks, lips, or other parts of the face. This will help you to decide which brush type is best suited to your needs. If you don't have the right tools for the job, you could end up wasting time and effort and not achieving the desired effect.
Natural Bristle Brushes
The bristles on these brushes are soft and flexible, which makes them perfect for blending out your makeup and creating a natural look. Depending on what makeup product you're using, this type of brush is suitable for both liquid and powder makeup. The advantages of natural bristles are their ability to retain moisture and distribute product evenly across the skin. Another benefit of using natural bristles is that the bristles will not fray or fall out or get broken down over time. They will last for years and can be cleaned and disinfected in the same way that natural hair brushes are cleaned
Synthetic Bristle Brushes
Just as natural bristles are best suited to powder products, synthetic bristles are best used for liquid makeup. These brushes are often made of a synthetic fiber that is less porous than natural bristles, making them less likely to retain bacteria and germs over time. Synthetic bristles are also less expensive than natural bristles, making them more affordable in the long run. These brushes are great for liquid, gel, and cream products. They are also great for applying foundation, blush, and highlighters.
Conventional Synthetic Bristles
Conventional synthetic bristles are made from a hard acrylic fiber that is very similar in composition to nylon. These bristles are stiffer than other types of synthetic bristles and are not as effective for blending out liquid makeup. They are best used for applying pressed or loose pigments with a more forceful touch.
Round Concealer Brushes
Round brushes are perfect when you're trying to cover up dark spots or blemishes. These brushes are often small in size and have a soft, tapered head that's perfect for precise application. They also work well when applying a self-tanner to large areas of skin. Round brushes are perfect when applying blush, bronzer, or highlighter to the cheeks and other areas of the face.
Flat Concealer and Kabuki Brushes
These brushes are best used for applying full coverage or liquid foundation to larger areas of the face, such as the chest, back, or legs. They are designed to fit in the palm of your hand and come with a flat, compact shape that is perfect for applying makeup to larger areas of the face. Flat brushes typically have synthetic bristles, making them great for applying a full-coverage makeup look with minimal effort.
Stippling Brushes
A stippling brush is a great tool for achieving a natural-looking airbrushed finish. The bristles on this brush are typically dome-shaped, making it easy to apply foundation to the larger areas of the face, including the forehead, cheeks, and chin.
VT Cosmetic – Best Makeup Brush Vendors
When choosing makeup brush vendors for your brushes, it's important to start by looking for reputable brands. Start by researching the brands you are interested in to see what other customers have to say about their products. It's also important to find a vendor that offers a wide range of brushes in a variety of different styles.
Whether you're looking for high-end makeup brushes or a set of travel brushes, VT Cosmetic has you covered. We offer a wide range of brushes, including those for foundation, powder, contouring, eyeshadow, and more. The brushes are made with high-quality materials and are very easy to use.
Conclusion
The face is the focal point of any makeup look. Whether you prefer a natural or dramatic look, the right tools can help you get there faster and with fewer complications. But with so many options available, choosing the right makeup brush vendors can be tricky. Remember those old-fashioned hair brushes that your mother used when she wanted her locks to look their smoothest? Well, these are similar but used for an entirely different purpose – as an essential tool in achieving perfect face makeup application every time
There are different types and styles of makeup brushes out there, each one suited to a specific task. Some have bristles made of synthetic fibers while others have natural boar bristles. Choosing the right kind at the outset will help you get more use from that particular brush in future applications. Whether you prefer synthetic bristles or natural fibers, there's a brush out there for every type of makeup product.