Custom makeup brushes & compact mirrors are service oriented, custom different logo on surface, custom can meet customer need, custom cosmetic brush & pocket mirror can let price become low and low, custom from manufacturer is good choice, fast delivery time, low price, Personalized product
     Nice To Meet You
                         you meet your business opportunities.
VT Cosmetic began producing plastic products and promotional gifts in 2007. Our factory is located in Ningho, the second largest port in China.
Our first customer was a Chinese trading company, but in 2009, we set up an international trade department to start selling overseas. Over the last eight years, we have grown our client base to include many famous brands, including Coca Cola, Dove, Max Factor, Walmart, and John Frieda from the Kao Group, and we intend to continue providing great products to consumers across the globe.
Customizable From Head To Handle
We offer fully customized cosmetic brushes to satisfy diverse market needs.

Brush Hair
Well-selected natural hair & synthetic fiber for your choice

Ferrule
Aluminum, copper & plastic ferrules for different designs

Handle
Wood, bamboo, or plastic handle custom different color

Printing Logo
Make Different Logo by your design atwork, enhance your brand visibility

Package   
Custom package to fit your brand identity & attract customers
Want to customize your makeup brushes & Compact Mirror?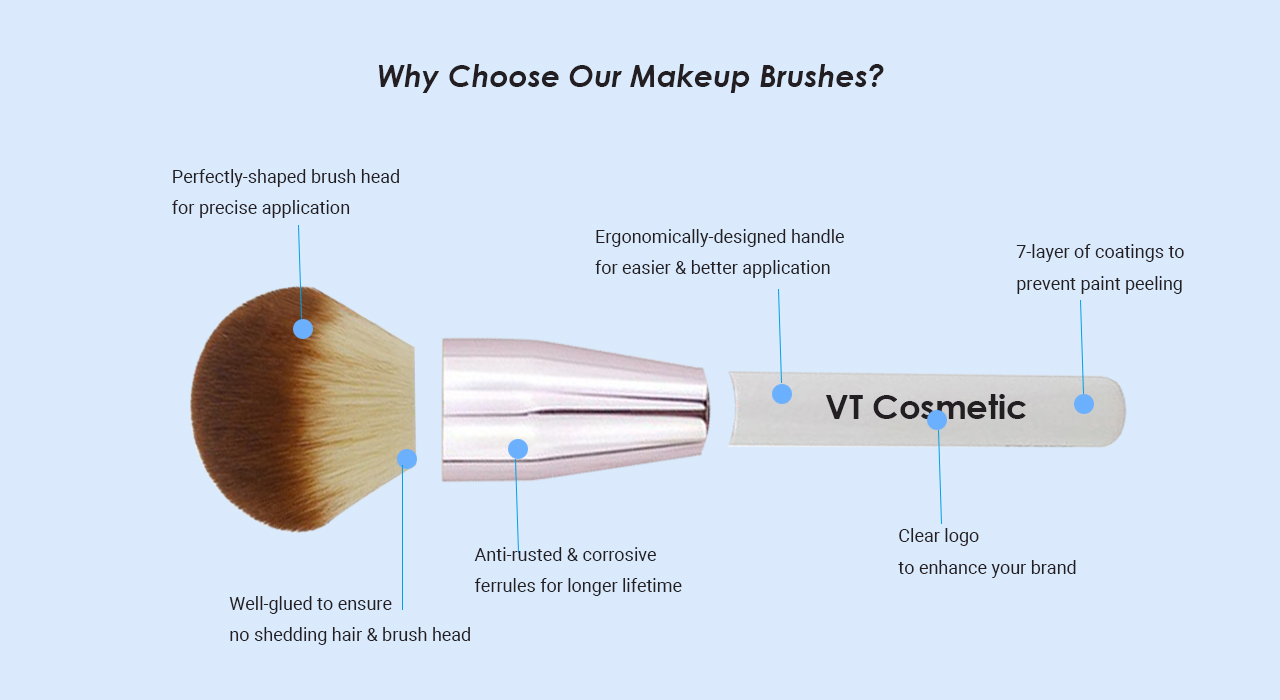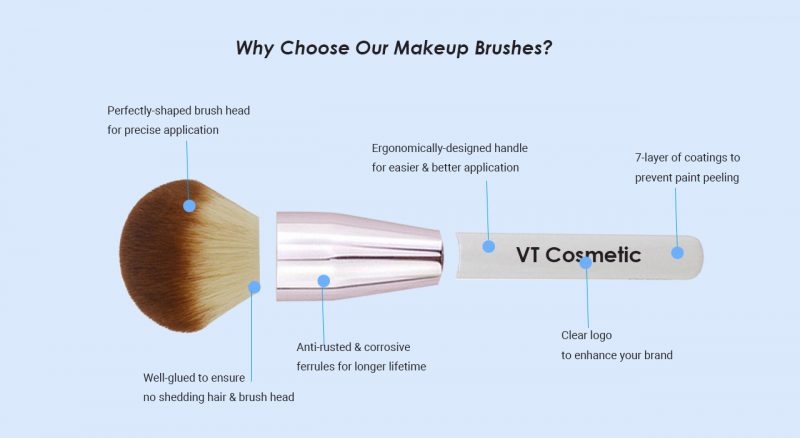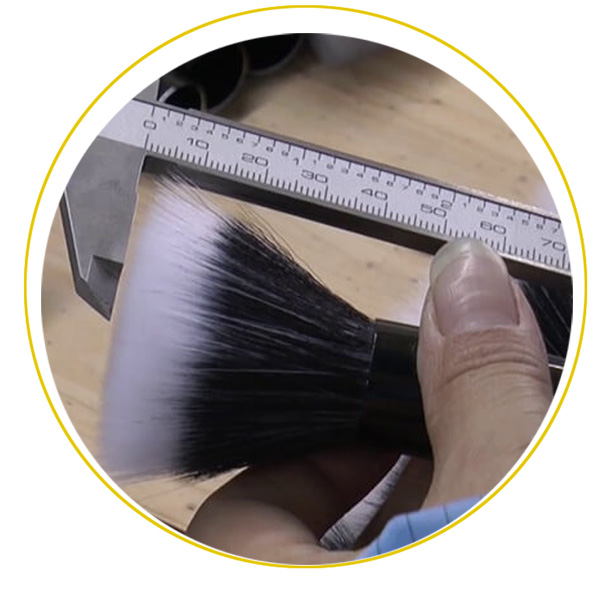 Strict Quality Control
When artisanal craftsmanship meets strict quality control, the result are makeup brushes & mirrors of consistent top quality.
At VT Cosmetics, our masterful brush makers boast at least 10 years of experience. Combining the traditional art of brush making, they create brushes in meticulously handcrafted quality.compact Mirror cases are protected when they start inject, Our technicians have a complete workflow to prevent the mirror frame and glass lens from being scratched。
In the quest for excellence, we apply strict quality control in our factory. Our in-process & final product inspections further ensure uniform colors, shapes, sizes & quality.
Full Service
From Concept To Launch
At VT Cosmetics, our collaboration goes beyond product design & manufacturing.
From before-sales guidance to after-sales support, we'll walk you through the whole process of creating your custom makeup brush lines & Compact Mirror
• By working with us, you can:
• Get uniquely tailored cosmetic brushes or pocket mirror for your local customers
• Increase speed to market by counting on our rapid sampling & mass production capabilities
• Enhance your brand value with our bespoke packaging solution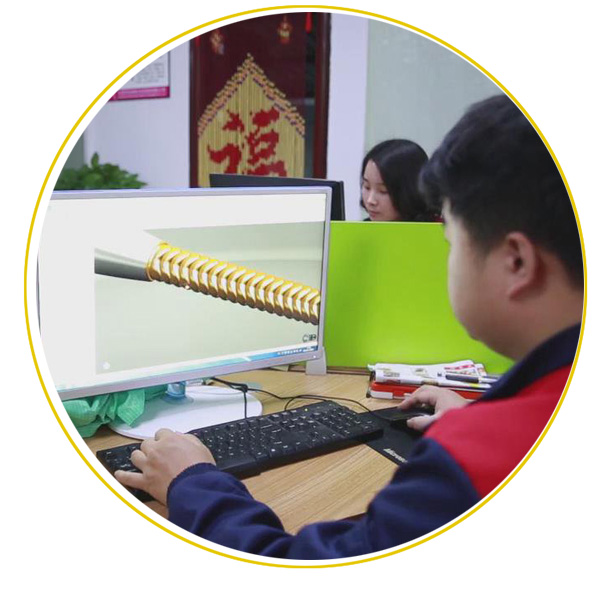 Our Cooperation Brands
In the past decade, we've delivered custom makeup brush & compact
mirror solutions to the top names in the cosmetic industry.
Looking For Private Label products To
Enrich Your Cosmetic Line?