If you want to customize your personlised makeup brushes or compact mirror, write to us or send us your specifications.
     Nice To Meet You
                         you meet your business opportunities.
VT Cosmetic began producing plastic products and promotional gifts in 2007. Our factory is located in Ningbo, the second largest port in China.
Our first customer was a Chinese trading company, but in 2009, we set up an international trade department to start selling overseas. Over the last eight years, we have grown our client base to include many famous brands, including Coca Cola, Dove, Max Factor, and John Frieda from the Kao Group, and we intend to continue providing great products to consumers across the globe.
Custom makeup brushes and compact mirrors according to the client's requirement is our main business, different customizations can let the product become unique.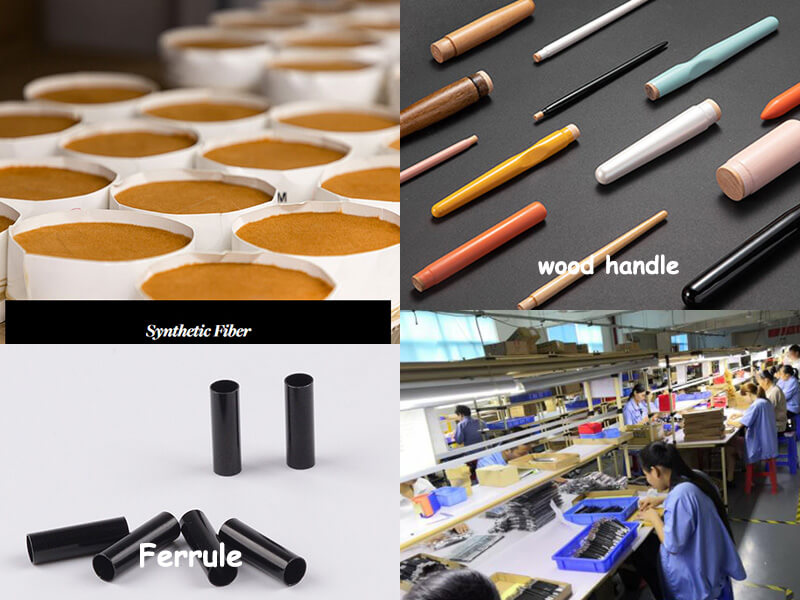 Custom Makeup Brushes
Any cosmetic brushes can be customization by VT Cosmetic. What are the benefits of custom makeup brushes?
Let your makeup brushes become unique

Enhance brand value

In line with the aesthetics and habits of local consumers
VT Cosmetic can customize every part of makeup brushes, include handle, ferrule, and bristle, it can change shape, color and size, In order to meet the needs of different customers. we will 100% make according to approved samples. print logo on handle, ferrule or packed box. Every process will strictly control the quality.
Custom Compact Mirror
Customized compact mirror is simple. It can be done in four parts:
Choose the pocket mirror outer covering you like from our products, if you want to special case that we don't have, you need open a new mold.

Tell us your liked color and send logo design artwork to us.

VT Cosmetic will make samples according to your information, and send you for approved

Pay a deposit, we will start mass production
Compact mirror is good promotional gift, it can customize and cheap price. we also provide some high grade travel mirror for gift, such as mother's day gift, wedding gifts. Can be set with Swarovski diamonds on surface or pearl on surface.
Know more about customer needs
We have 10 export experience, undertand every client customization requirement, rapidly solve questions.
Better quality
At the same price, the quality of our products is always better than peers.
Better Price
Our goal is to make customers earn more money, so we will give up part of the profit.
On-Time Delivery
We guarantee to custom makeup brushes and compact mirrors will be delivered on time, it won't delay for extra order.
Good Service
If there is any quality problem, we will be responsible for repair or refund.
Good Location
Our company is located Ningbo, It is very easy to  send cargo by Ningbo port or Shanghai port. save transport fee
Our Cooperation Brands
In the past decade, we've delivered custom makeup brush & compact
mirror solutions to the top names in the cosmetic industry.
Looking For Private Label products To
Enrich Your Cosmetic Line?