From the selection of materials, to production, manual assembly, to the final packaging, as one of the best cosmetic brush manufacturers, tell buyers how we strictly control the quality from every step, so as to finally produce a high-quality finished product
Materials? ONLY the Finest.
Only by combining skilled work with the best materials can high-quality products be born.
Makeup brush experts carefully select each material used to make a makeup brush to ensure its environmental protection and high quality.
At the meeting, for the production of makeup brushes, we only used:
Brutal artificial hair or natural mane of ethical origin
0.5mm thick gasket without secondary oxidation
Dry wooden handle with non-toxic paint
All materials will undergo strict internal inspections. Only qualified hair, ferrules and handles can be put into mass production.
Our Process
Handcrafted For Delicate Details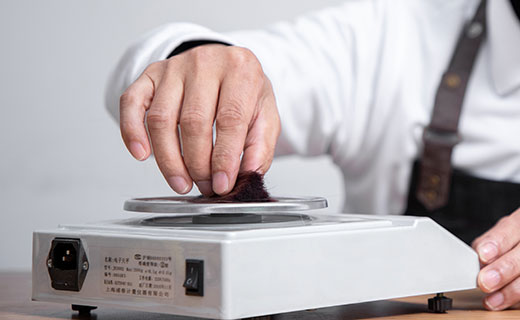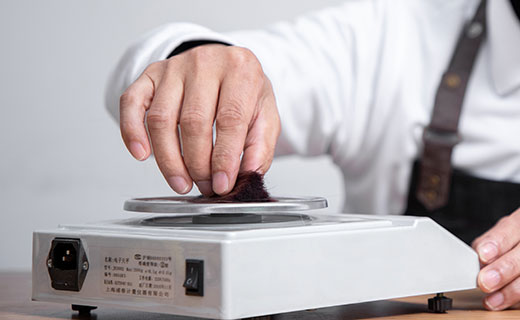 Weighing
Hair is weighed to ensure each brush contains a consistent volume of bristle for a precisely shaped head.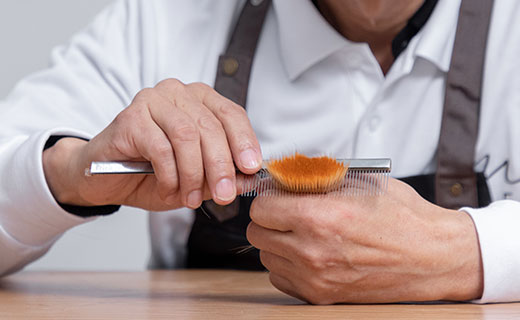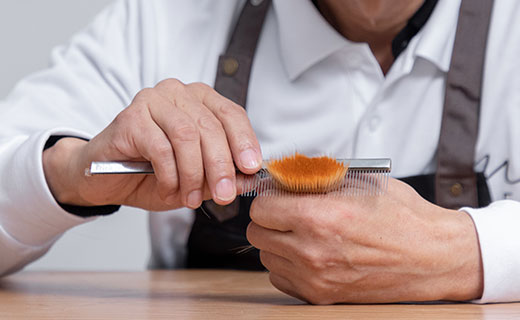 Removing Inferior Hair
Then our brush artisan combs the hair to remove hand by hand the inferior stiff hair or hair without tips.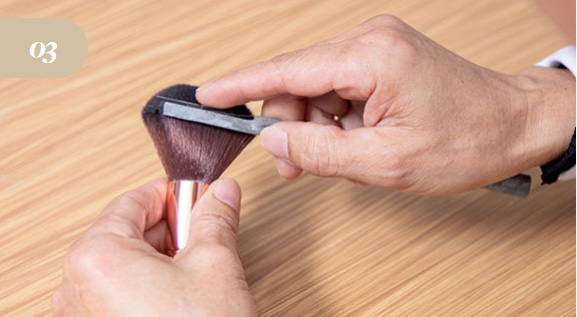 Brush Shaping
Like a tailor, our experienced craftsman will put the hair into a mold which is custom-made for the brush tip, tab them and bundle them with a cotton string. After that, he will further perfect the tip with a blade for a more meticulous finish.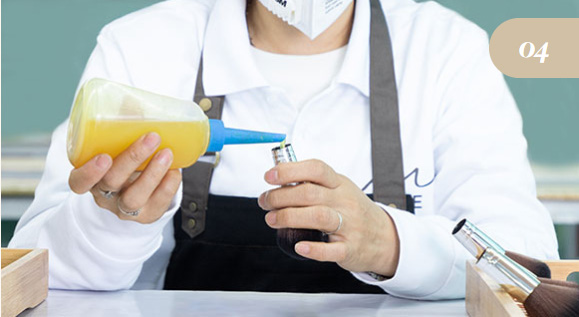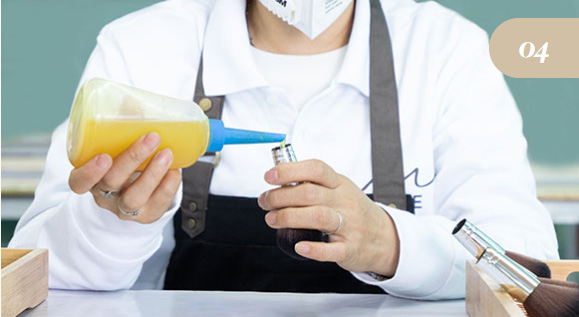 Brush Head Gluing
A specially made adhesive is used to glue the brush head to the ferrules. The brush head should be air-dried for at least 12 hours to ensure no shedding hair. Excellent crafting skills make sure that there's no excessive glue that will destroy the classy look of your brush.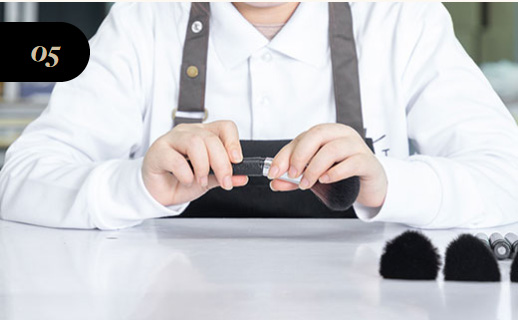 Handle Assembling
Wooden or plastic handles well-processed in our factory are glued to the ferrules with AB adhesive & air dried for at least 8 hours to prevent shedding.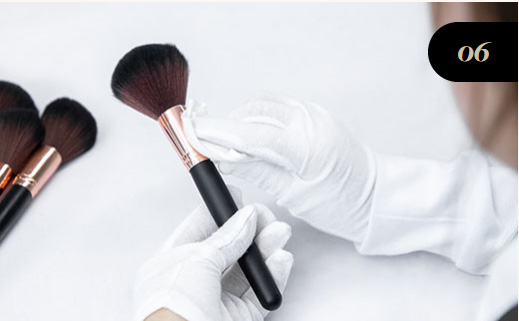 Cleaning
After assembly, every makeup brush is cleaned thoroughly to remove any stain & handprint for an eye-pleasing & elegant look.
Materials? We only use environmentally friendly
As a personal accessory, compact mirror must use environmentally friendly and harmless materials. Using it is safe.
How do we make our products safe? raw materials is important.
We use brand new plastic particles,Instead of using second-hand plastic materials to reduce prices

Our glue uses non-irritating environmentally friendly glue

Our metal raw materials are imported from Europe

High-quality glass mirror with high definition and soft edges
Our Process
How to produce a qualified compact mirror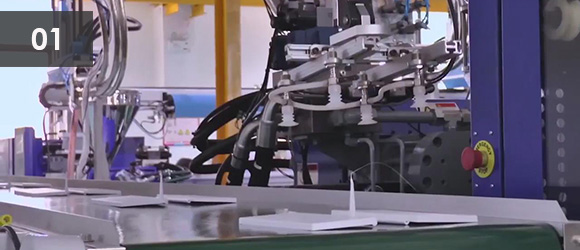 Injection case
Injection is first step, select injection frame case, perfect will be worked next step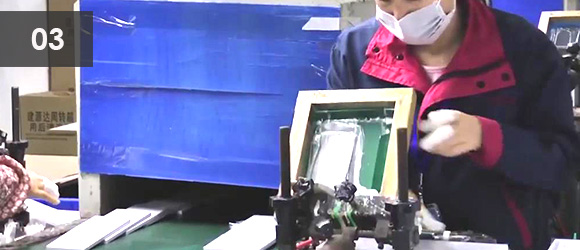 Print Logo
Brand Logo is very importance step, must check logo position and it color same as approved samples.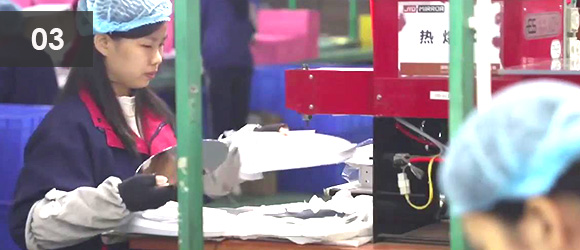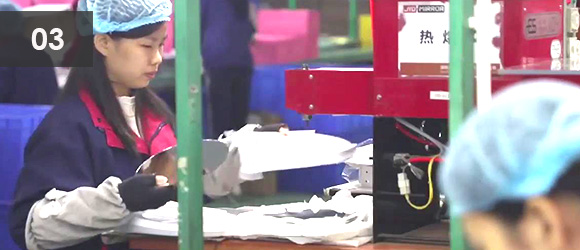 Assembly
Stick glass mirror is very important in the assembly, must notic normal mirror and 2X magnify mirror different position, ensure they are same as approved samples. otherwise must Keep the shaft smooth, stick glass mirror must is stay above 24 hours, To prevent the glass mirror from falling out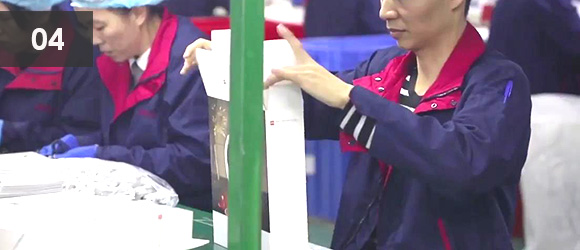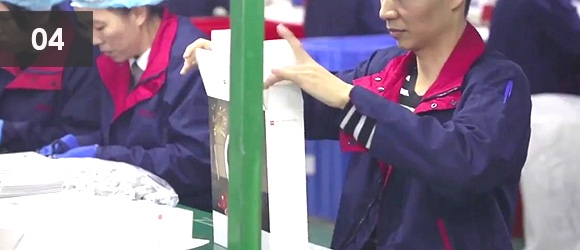 Package
Before package, We have to wipe the dust off the mirror and the mirror, Remove leaking glue。If there are severe scars on the mirror surface, or Or printing problems,So as to affect the beauty,Must be picked out as scrap. Qualified products are packed as required.
Our Inspection
Ensure consistent quality

Brush Hair
           Measure the hair to make sure the length tolerance is kept within 1mm.
Density

Touch to ensure the hair density is consistent among the brushes in the same batch.

Weight

Weigh the hair to ensure the volume is qualified to perform its function.

Brush Ferrules
Thickness

Measure to see if the ferrule is as thick as required.

Color

Check if the color is consistent among the brushes in the bulk order.

Surface

Carefully inspect the surface to see if there are any scratches & stains.

Brush Handles
Color & length

See if the painted color is consistent among the bulk order, and measure to ensure the length tolerance is kept within 1mm.

Alignment

Check if the ferrule aligned well with the handle to keep the brush straight & aesthetically pleasing.

Surface

Inspect the surface carefully to make sure it's well painted without any stain, scratch or bubble.

Overall Inspection
Brush

Final ensure the brush is well cleaning and every part is secured firmly for lasting use.

Logo

Inspect carefully to see if the logo is complete, and print as per requirements.

Package

Check packaging is correct and shipping mark is same as client's document
Contact Us Now in Here
---
Any questions about customization of makeup brushes and compact mirror, you can talk with VT Cosmetic. We will provide professional solution and free quote, reply into 24 hours
sales@vtcosmetic.com
(86)574 88630734
+86 13857433012