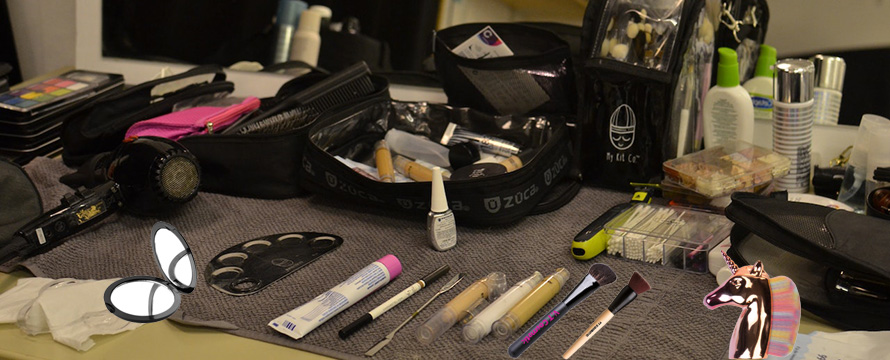 Modern society is in a situation where information is very developed, This is both an opportunity and a crisis. The opportunity is that your product is more easily known to the public, The crisis is that people no longer blindly trust the authority of a brand. Women are more emotional than men, When looking at problems, they will pay more attention to their own feelings rather than benefit, at the same time, women are also the dominant force in social consumption, a woman must spend a lot more on a year than a man. How to please female consumers? Make them feel good about our brand, This requires us to do the right things for them. Let them have a good impression of our brand. Merchandise giveaways are a good way to increase goodwill.
What is the promotional merchandise? Wikipedia's explanation of merchandise giveaways is distributed at little or no cost to promote a brand, corporate identity, or event. They are often distributed as handouts at trade shows, at conferences, on sales calls (that is, visits to companies that are purchasing or might purchase), and as bonus items in shipped orders.
What merchandise giveaways do female consumers like? Here are 16 of the most popular promotional gifts for women, If your products are aimed at female consumers, it will definitely increase sales.
1. BMI Slimming Tape Measure
Beauty and a good figure are common to every woman, This BMI tape measure can quickly and easily measure a woman's waistline, Letting every beauty-loving woman quickly grasp the changes in her body. The product is good quality and cheap, Perfect as a giveaway gift.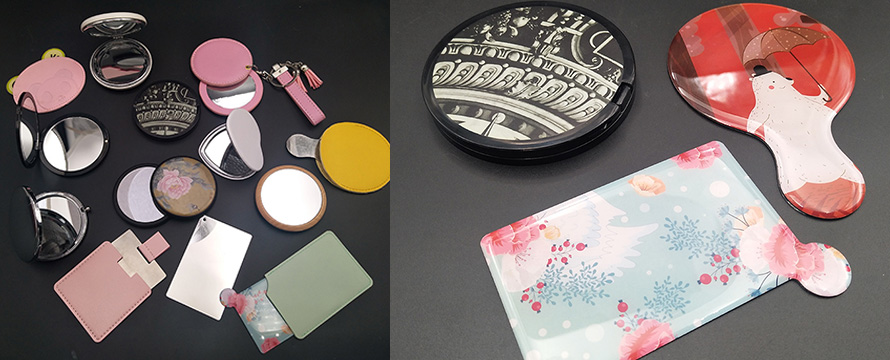 2. Compact Mirror
Great makeup tool to go out, small product, The surface can be made into different beautiful patterns. It can be put into a pocket, or also put into the lady's bag. The compact mirror can be closed tightly with the lid, The position of the company logo on the surface is very large. Personalised compact mirror isn't afraid to find when put in bulk on the bag.
3. Makeup Bag
The makeup bags are merchandise giveaways that are very popular with women, many women have many makeup tools or cosmetics, and they are disorganized when put on the makeup desk, you can collect these cosmetics into a makeup bag. On the one hand, it can keep the dressing table neat, on the other hand, it is not easy to make some makeup tools that have a lot of dust, such as Makeup brushes, and beauty blenders.
4. Beauty Blender
A beauty blender is a great tool for applying liquid foundation over a large area of the face. It can quickly allow women to complete the application of foundation on the entire face, and more even. You can make a suit for your female consumers, cheap and the great advertising effect.
5. Massage Hair Comb
Beautiful hair is every woman's dream, Lots of hair care products are on the market, and there are also many spa clubs for hair care. Airbag design for massage hairbrush, Gently massage the scalp to make the scalp more irritated, Hair metabolism will be faster.
6. U-Shaped Headrest
During the lunch break in the office, there is no place for a pillow, Lying on the table or leaning back in the chair is uncomfortable, Sometimes my cervical spine hurts when I wake up. a compact U-shaped headrest, Put your neck in the pillow, it will be more comfortable when you sleep, and better rest. It can be used when driving. easy to carry, women work hard and Take care of themselves more.
7. Perfume Atomizer
When you bought perfume, it isn't easy to carry outside, On the one hand, we are afraid that it will spill in the bag because a bottle of a good perfume is very expensive, On the other hand, if you take the train or the subway, the perfume is inconvenient to carry. This perfume atomizer solves this problem very well, Its capacity has 5ml, 10ml, 15ml, and other options, The outer frame is made of aluminum, and the atomizing nozzle is more convenient.
8. Scented Candles
Scented candles can help you sleep better, Women have a lot of tool pressure daily, Light a scented candle and drink a glass of red wine, and fall asleep easier. After all, enough sleep is the best beautician.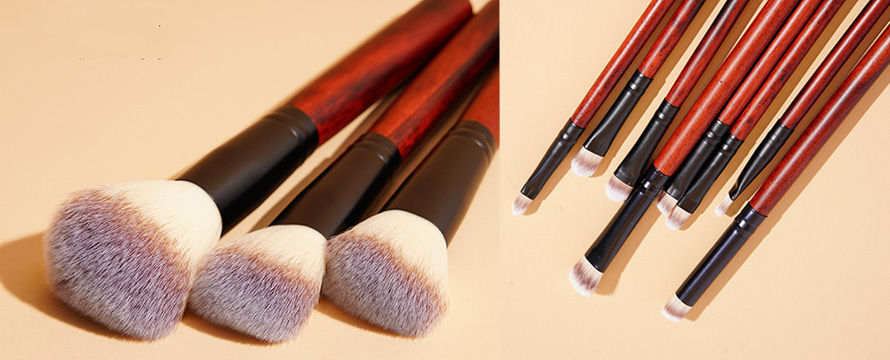 9. Makeup Brushes
Makeup brushes are a very important makeup tool, and almost every woman uses them. A single one or a set, they are all essential. A good set of makeup brushes, especially the ones that fit your product, Lets women use your cosmetics more quickly and easily, It's a very good feeling for women. Not only provide them with a set of cosmetics to care for their skin, but also prepare the right tools for them, making them more comfortable when using your products. Do you think such promotions will increase your sales? Makeup brushes can be freely paired according to your budget.
10. Manicure Set
A complete manicure set can capture the hearts of many women. The color of nail polish is rich, and the fashion moment is changing, If you have a complete manicure set, then you can change your nail polish whenever you like, Making your nails look different.
11. Phone Case
There are so many phone cases now, the market has any type of phone case. The mobile phone is an indispensable electronic device for modern women, Its outer casing is also very popular, if you can take out a beautiful and special mobile phone case that will also attract attention.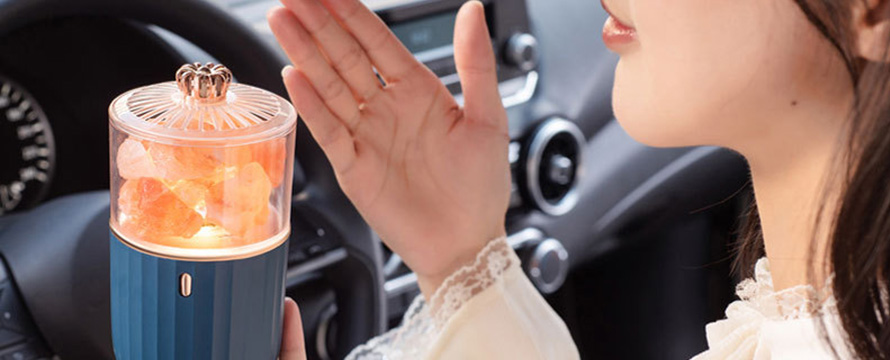 12. Aromatherapy Crystal Salt Lamp
A very special night light, utilize the functions of salt, Make this light look very special. It can be used as a night light night, Warm light, and low brightness, do not affect sleep. You can also add some essential oils to let the volatile fragrance fill the whole room, good sleep aid.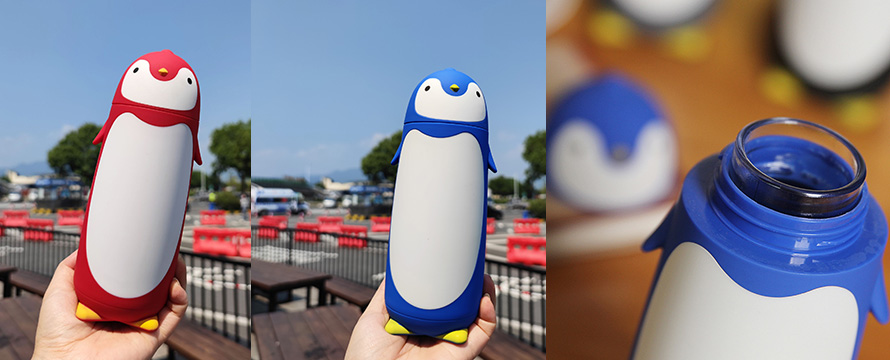 13. Penguin Glass Cup
Inside is a glass liner, making drinking water safer. Women drink more water to help their skin be supple. Penguin-shaped plastic shell used on the outside, Not only can heat insulation, but also very beautiful shape, the product that every woman will love.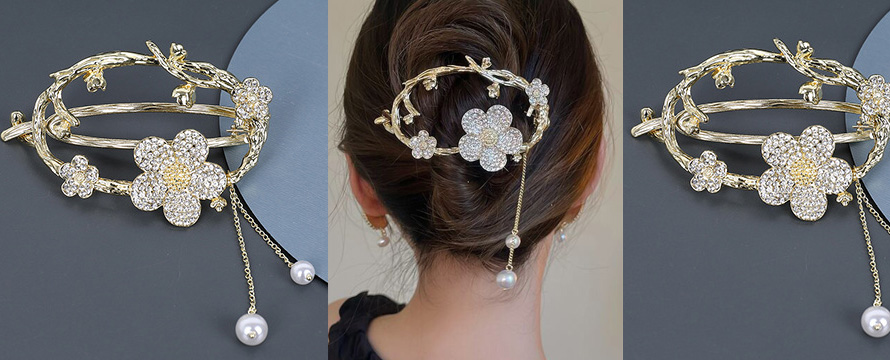 14. Hairpin
Do you know what a good-looking hairpin does to a woman? It can make you gentle and generous, metal material made shape, decorated with pearls and broken bricks. women of any age can wear this simple yet elegant's hairpin
15. Sunglasses
Stylish sunglasses always reflects the avant-garde of women, pretty and stylish temperament. It can make your pretty face look more youthful when you go on vacation in summer.
16. Bluetooth Wireless Headset
A lot of electronic equipment is indispensable in our life, and Bluetooth wireless earphones are one of them. You can use it to listen to music while running and watch videos when you are at leisure. This playful look with cat ears especially for women will make you look youthful.
Last Words
Whose money is easy to earn? answers are women and children. Cosmetics and clothing are major expenses of most women, Some part of women master the daily purchases of a family, So retaining female customers is the best way to increase brand sales. how can you capture the hearts of these female clients? In addition to the quality of its own products, appropriate promotions are also essential. A small promotional item for women, Maybe inexplicably moving for women. not only do some people have the psychology of taking advantage, but more importantly, your promotional merchandise is really helpful for women. The products we recommend are just some of them, For different groups of people, different products can be developed for the promotion