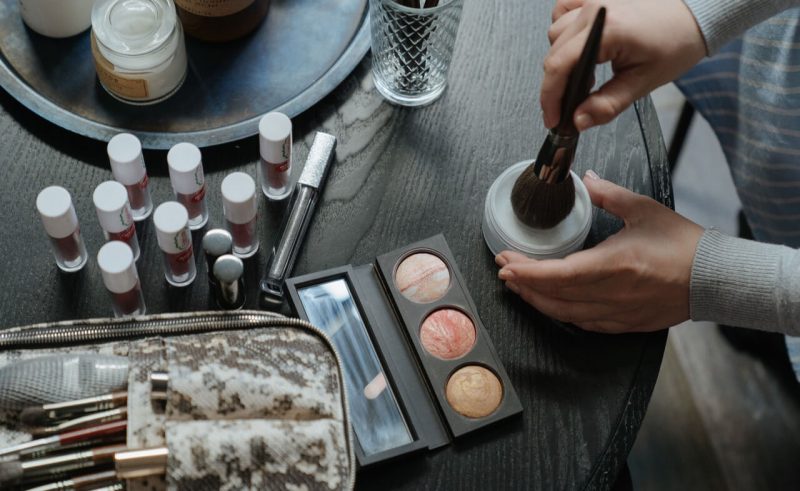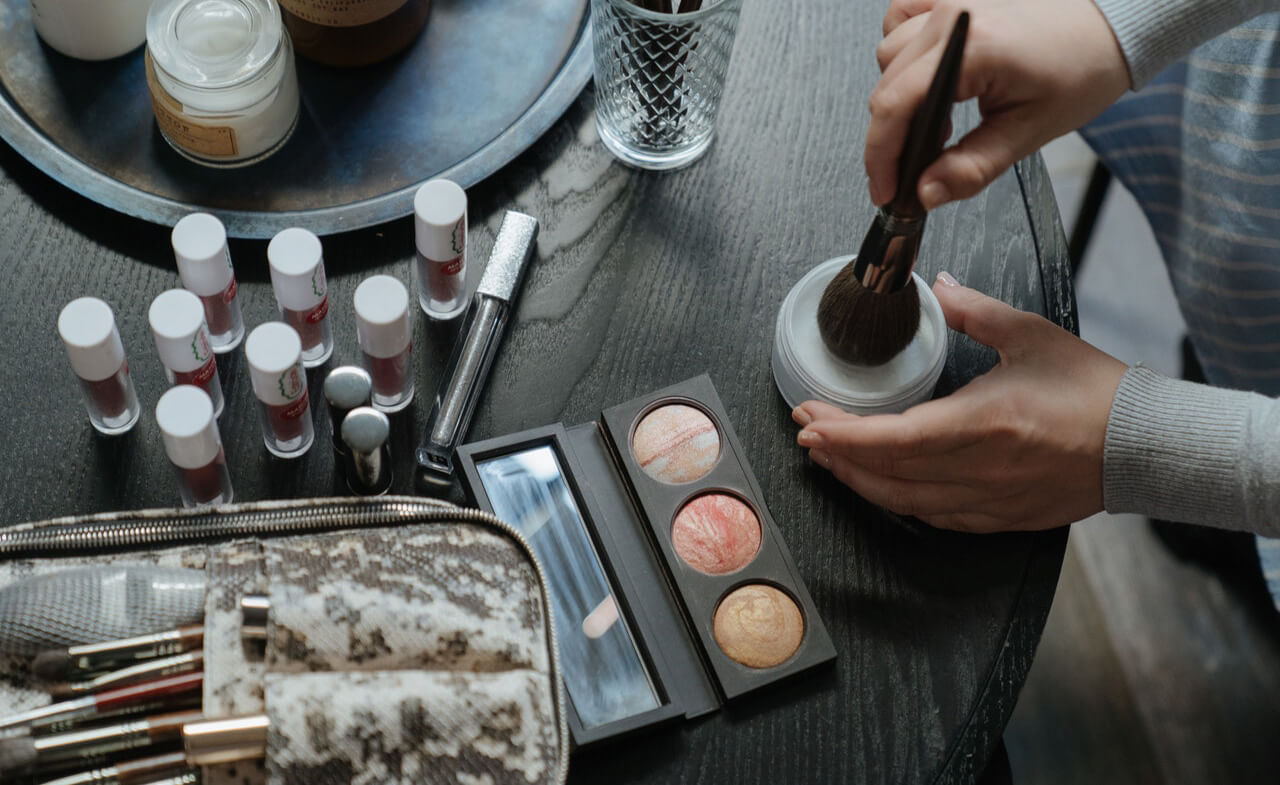 Tips for choosing different makeup brushes
Makeup is now a trend, and many women wear makeup because beautiful makeup can increase their self-confidence and show respect for others. Makeup is something that every woman must do every day, like essential nutrition. Cosmetics and makeup tools are the most commonly used items. Most women believe that things used on the face must be safe, so they will invest a lot of money to buy high-quality cosmetics. Otherwise, they are afraid to cause damage to the skin. To protect the skin, they willing to choose brand cosmetics that won't damage their skin, especially some famous brands. Actually, this is right. Regardless of whether the brand's cosmetics are really as easy to use as they advertise, at least it will not damage the skin. In addition to cosmetics, people often ignore their most commonly used makeup tools, such as makeup brushes, makeup sponges, eyelash brushes, etc. They don't care how much they have to invested in, expensive or extremely cheap, as a good set of makeup tools not only save your makeup time but also make it easier.
Are expensive makeup brushes worth of buying?
There are many expensive makeup brushes, such as the luxury makeup brush brand MAC. The price of a large brush is about sixty or seventy dollars, and the price of a complete set of brushes is several hundred dollars. Do they use luxurious materials? Their materials are not much different from ordinary ones, basically synthetic bristle, wooden handles, and aluminum tubes. In addition to the brand's premium, there is also his design and quality control. Their hair-shaped design is more in line with the user's use, and the quality control will be better when customizing the makeup brush in the factory. Some consumers often say that expensive makeup brushes have a longer lifespan. In fact, because of the high price, you will cherish them more and take care of them. Moreover, the quality control is strict, and the probability of damage is relatively low.
If you are new to makeup, it is not recommended to buy expensive makeup brushes because your makeup skills are not strong, so it is easy to damage the makeup brushes. For expensive makeup brushes, use them carefully and maintain them diligently.
If you are a professional makeup artist
You can buy expensive makeup brushes, but a complete set of professional brand makeup brushes is not cheap. If the budget is sufficient, it is recommended to make the purchase. It is more convenient and guaranteed, and the use time is longer. But for those with a small budget, then it is unnecessary to have it. Buying a professional and affordable brand makeup brush set is also very useful. There is no significant difference between the two types of makeup brushes for the actual makeup effect.
If you are a person skilled in makeup
You can make the purchase. You don't have to buy a full makeup brush set, you can buy one or two of the most commonly used single brushes, the durable products are of good quality, and the brand also has some protection policies for buyers, such as unsatisfied refunds. Shopping mall & online stores are easy to buy, and there are even some warranty services. However, some buyers report that it is not easy to use. The main thing is to find a makeup brush suitable for you. For example, some people use liquid foundation, and some people use powder. Therefore you should buy a makeup brush that suits your cosmetics.
Expensive makeup brushes are pricey. If you don't have a budget, don't buy them.
People with sufficient budget
Expensive makeup brushes don't mean that everyone likes them. Many people say that expensive makeup brushes are not easy to use. An expensive makeup brush that others find easy to use does not mean that suitable for you. Although you have a sufficient budget, you should also think again before making any decision.
Our company recommends to wholesale inexpensive but easy-to-use makeup brush sets: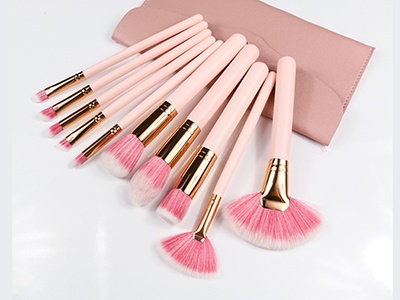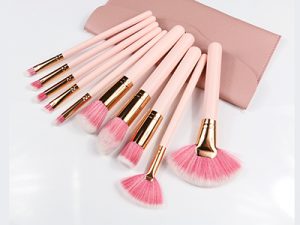 2.Pack of 10 oval toothbrush makeup brushes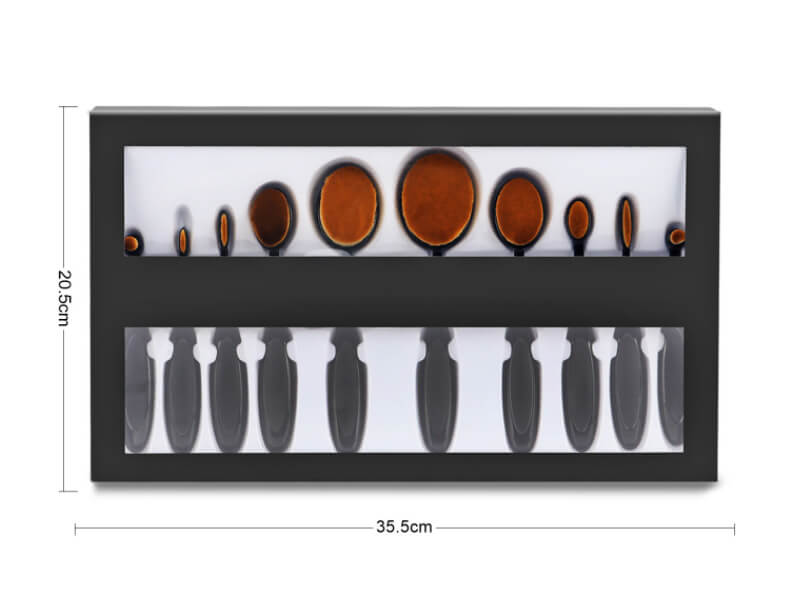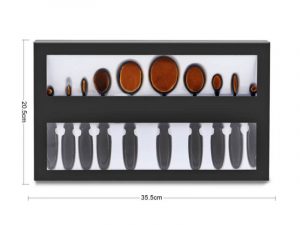 3.Pack of 5 large brushes, similar to REAL TECHNIQUES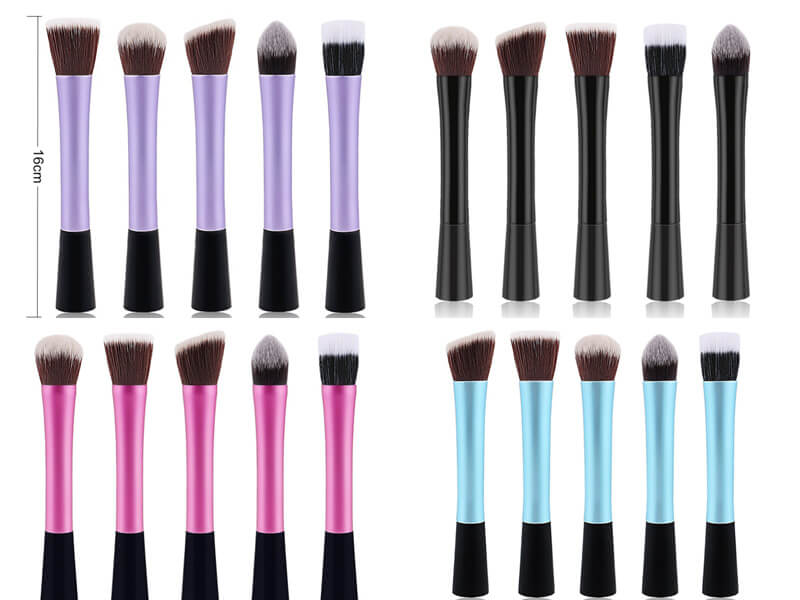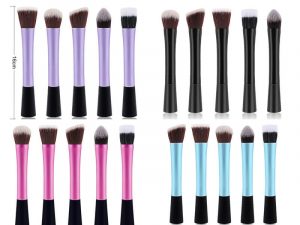 In addition to these models, we also have many other makeup brushes for reference. Our main product is to customize different makeup brushes. Now more than 95% of the makeup brushes in the world are made in China. We are a factory, so we give the factory outlet price. We also an OEM for many international brands, so we can guarantee the quality. We provide the lowest for customization and wholesale